» BREAKING NEWS, Featured » CANADIAN REGGAE SINGER AMMOYE, IS UP FOR HER FOURTH JUNO AWARD NOMINATION!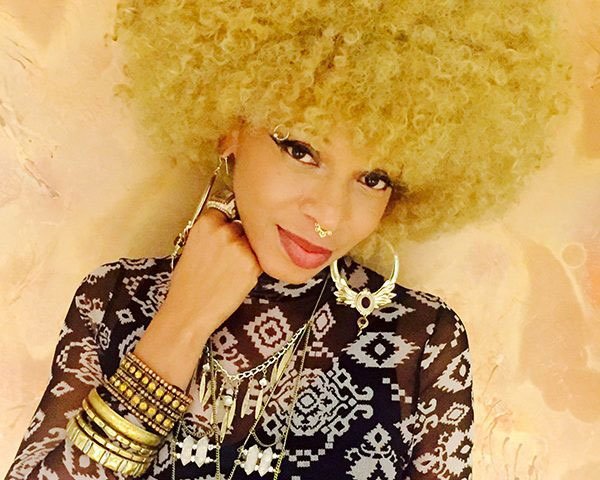 Ammoye's Album The Light  has been nominated for the fourth time for a
Canadian JUNO Music Award.
Category: "Reggae Recording of the Year" for 2018.
 The Light, features collaborations with top Jamaican reggae talent including legends Sly Dunbar & Lenky Marsden; acclaimed song-writer Mikey Bennett
and preeminent producer Donovan Germain of Penthouse Records
and Natural High Music.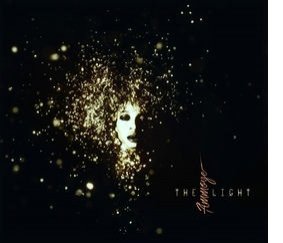 Ammoye sings of love, life and justice, a lightworker and a soul rebel. Rooted in the Reggae music of her native Jamaica, Ammoye effortlessly glides from Reggae and Dancehall to Gospel, Soul and R&B with breathtaking ease and presence.
Ammoye is a staple on the Canadian Festival Scene
and is now booking 2018/19 Festivals & Concerts Worldwide
She has Graced the Stage at Many of the World's Prominent Music Festivals: 
Exit Festival in Serbia 2012, 2013 and 2015 – Jambana Festival – Irie Festival -Afrofest – Toronto Jazz Festival – Beaches Jazz Festival – Yowronto Music Festival – My Music Festival in Hamilton – In Future Music Festival – NOLA Jerk Chicken Festival in New Orleans – Youth Day Global Blow Out Festival – Calgary Reggae Music Festival – Carib Fest – Wayhome Music Festival – Durham Music Festival -Toronto Jerk Festival – Redemption Reggae Festival – Montreal Reggae Festival -Woodbine Reggae Festival – Grand Cru Culinary Wine Festival – Niagara on the Lake Jazz Festival, more…
2018 Upcoming Performances for Ammoye:
Juno Fest in Vancouver At Celebrities Night Club – March 23rd – Vancouver BC
2018 Canadian Juno Music Awards – March 25th – Vancouver BC
The Royal Ontario Museum – March 30th -Toronto ON
Redwood Theatre with The Human Rights – April 7th – Toronto ON
The Boat in Kensington with The Arkells on April 10th – Toronto ON
Collingwood Theatre –  May 19th – Collingwood ON
Reggae Divas at Canadian Jamaican Association – May 20th- Toronto ON
Echo Beach a Live Nation Production – May 26th – Toronto ON
Boaden Centre – June 9th – Mississauga, ON
Hamilton Music Festival – June 17- Hamilton ON
Tim Hortons Field with The Arkellls – June 22nd -23rd – Hamilton ON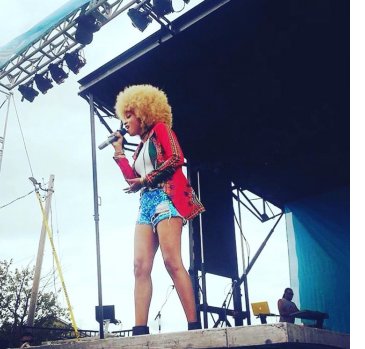 This now multi-award winning artist started out her career while living with her grandparents in Clarendon, Jamaica, finding solace from life's trials and tribulations by singing in her local church choir. After choir practice, she would regale the neighborhood with her latest songs and poems from the top of the mango tree in her backyard.
Reuniting with her mother in her late teens brought her to Toronto, Canada. She quickly established herself in the community by forming the Sisters in Christ church group and the Voices of the Underground Artist Movement, leading to further involvement and collaborations in Toronto's vibrant music scene.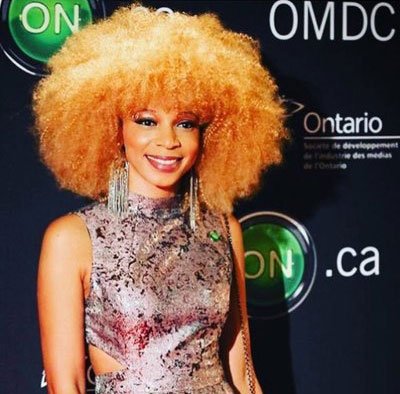 Filed under: BREAKING NEWS, Featured